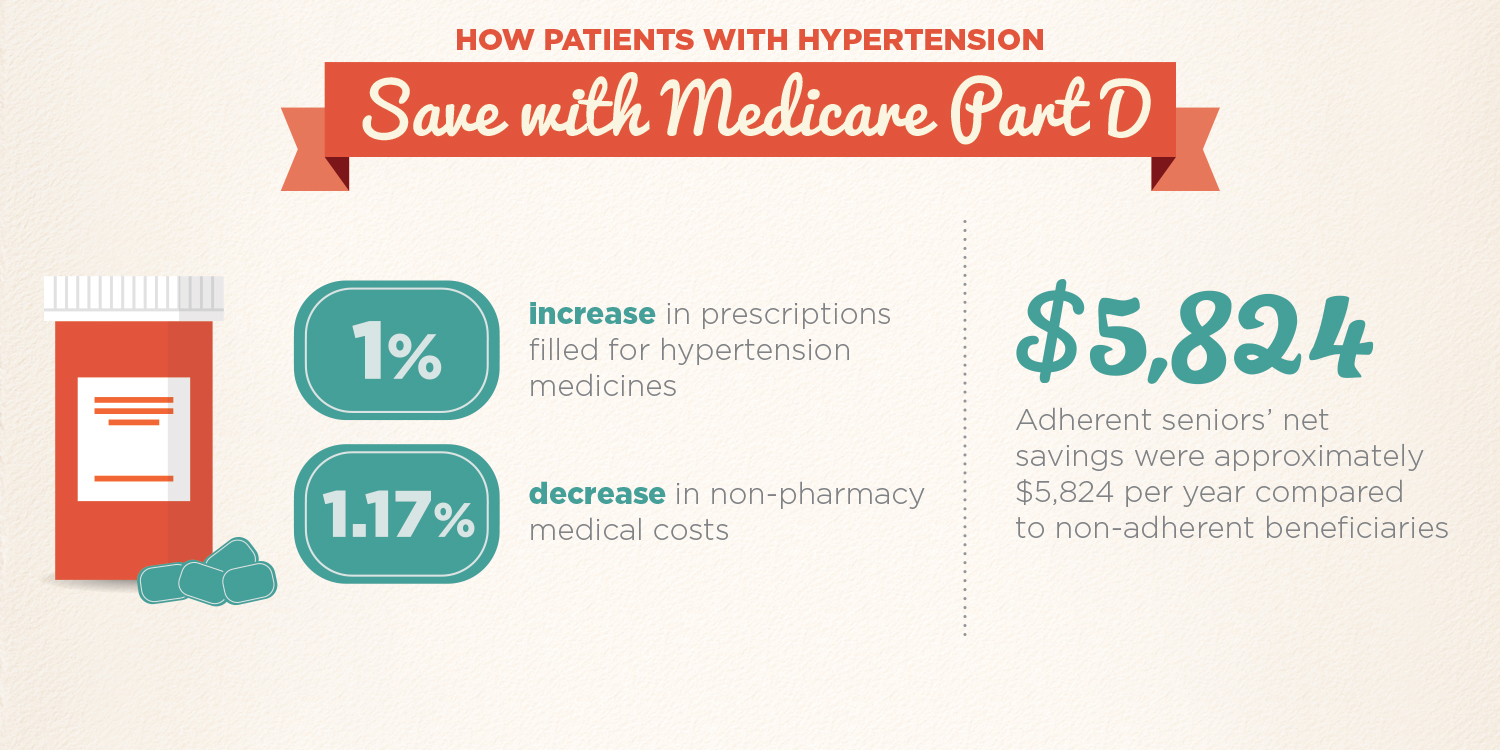 Hypertension, or high blood pressure, is a chronic condition affecting an estimated 70 million people in the United States.
Unfortunately, just 52 percent of these individuals have their high blood pressure under control.
Many people don't realize taking their medicines as prescribed can help keep this chronic condition in check – and save money – for both individuals and the health care system overall.