As part of our Medicare Monday series, we have looked at how changes to Medicare Part D's Extra Help program, also known as the low-income subsidy, would negatively impact beneficiaries. We've also shared a video explaining the program.

Today, as a deeper dive into how Extra Help works, we're sharing Diane's story. Diane is a hypothetical Medicare patient benefitting from the Extra Help Program.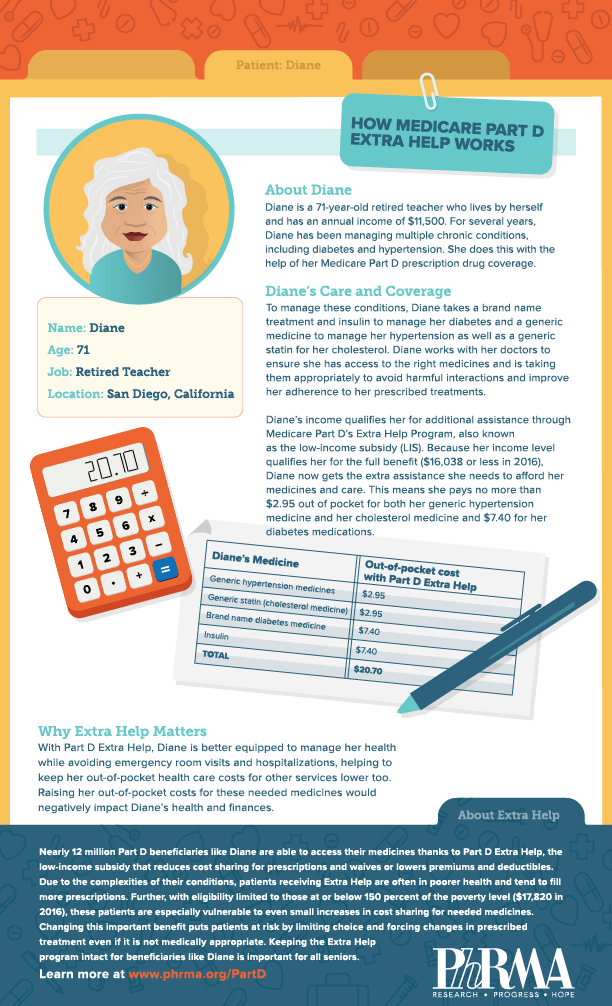 The Extra Help program assists nearly 12 million low-income Part D beneficiaries like Diane access their medicines by reducing their cost sharing for prescriptions and waiving or lowering their premiums and deductible. Changing this important program would cause undue harm to Medicare's most vulnerable beneficiaries.
Download Diane's profile as a PDF here.
Learn more at phrma.org/PartD.