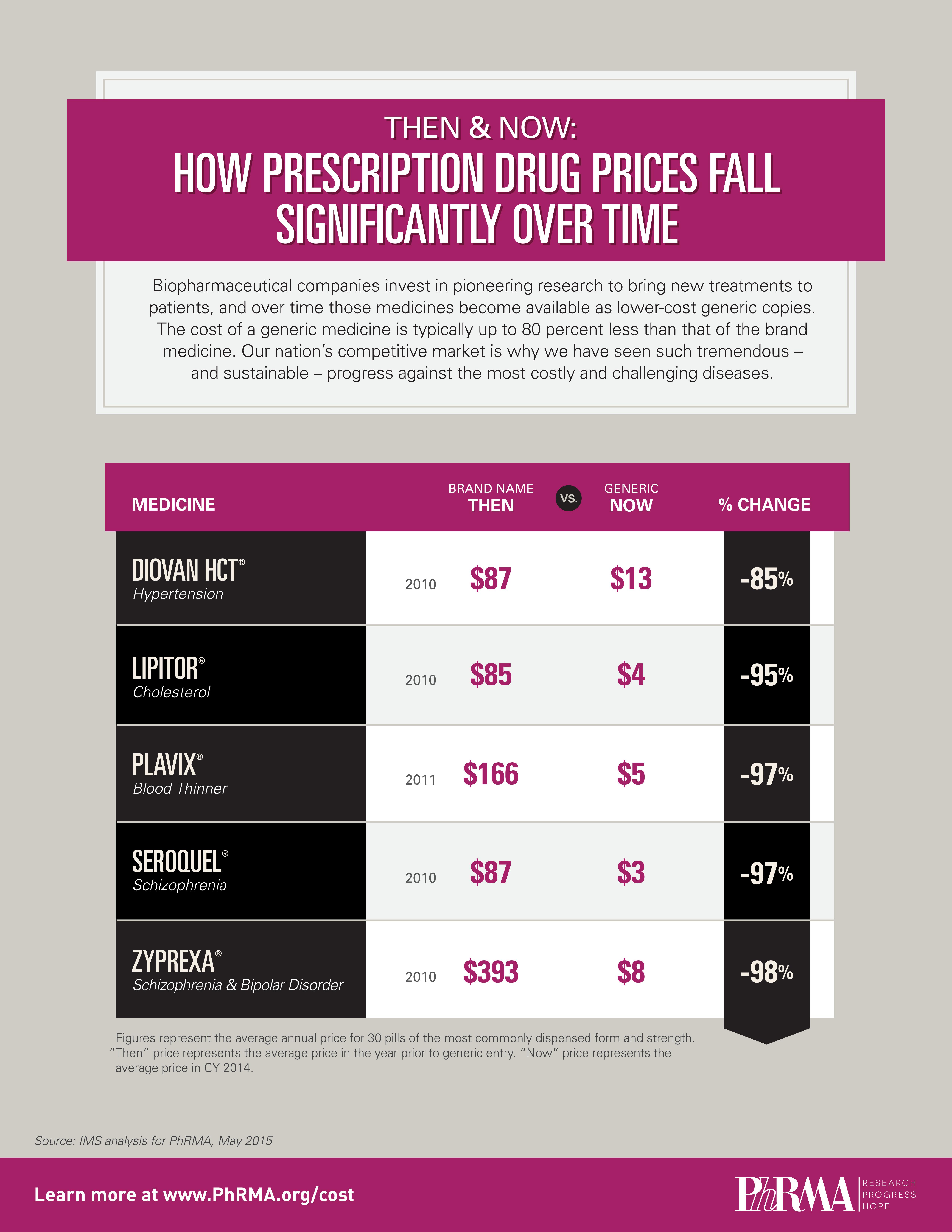 Prescription drug prices fall significantly over time because the marketplace is unlike any other part of the U.S. health care system.
Innovator companies invest in pioneering research to bring new treatments to patients, and over time those medicines become available as lower-cost generic copies. Nearly 90 percent of all medicines prescribed to U.S. patients are generics and typically cost up to 80 percent less than the original brand medicine.
This is possible because significant research and development resources are not required for the manufacturing of generic medicines.