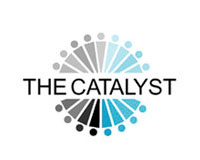 Developing New Medicines: Innovative medicines offer hope to patients and bring value to the health care system, but developing these new treatments is a rigorous, lengthy and costly process, and more obstacles may be on the horizon.
Take a look at our new video and infographic to learn more about why developing a new drug is harder than rocket science.
There's a lot that can be missed when you take a very limited look at the FDA's drug approval process. Read more about the parts that weren't addressed in a recent Forbes' story

.

Learn more about the surprising supporters of state proposals to enact price controls and why those efforts could further inhibit progress towards innovative treatments and cures.
Free Trade Agreements May Be Good For Your Health: A new report by the Geneva Network titled "Trading for Health: Quantifying the Impact of Free Trade Agreements on Health Outcomes" demonstrates that trade openness and Free Trade Agreements (FTAs) yield overall positive health outcomes and socio-economic benefits. Learn more here.