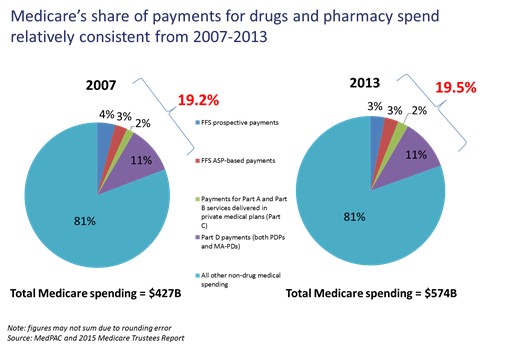 Richard I. Smith is principal, RIS Consulting and a past executive vice president for policy and research of PhRMA.
A few weeks ago, we looked at the Medicare Payment Advisory Commission's (MedPAC) discussion about drug spending in Medicare and provided some important additional context.
Today and tomorrow in our two-part post, we'll add further context to the information from MedPAC. We'll be talking about three topics:
How has the share of Medicare spending on drugs changed between 2007 and 2013?
Why is the share of spending on drugs different in Medicare than in the overall National Health Expenditures?
What is actually included in Medicare spending on drugs?